Hardware Container - Small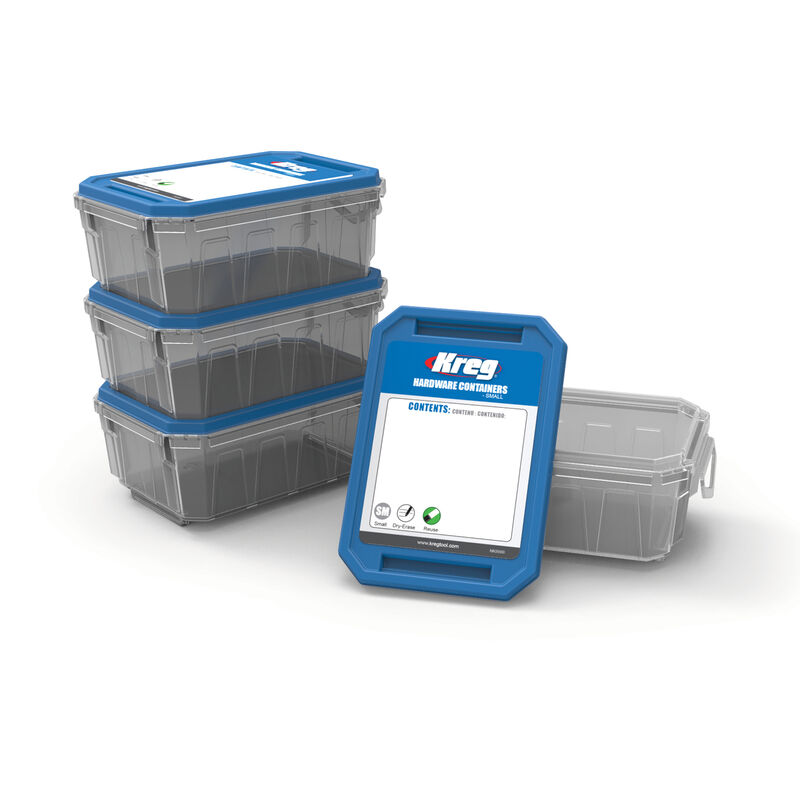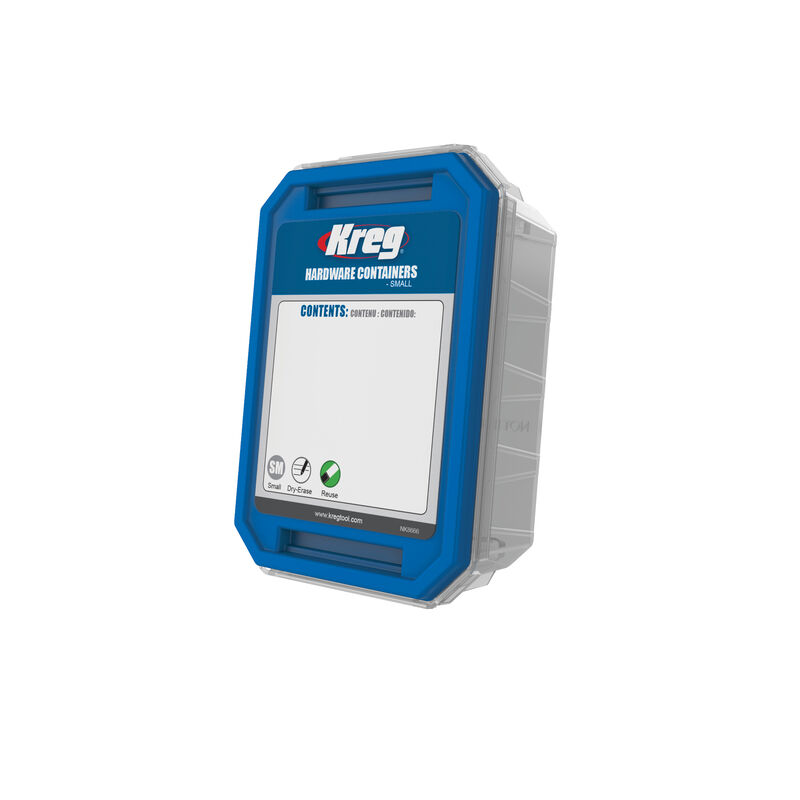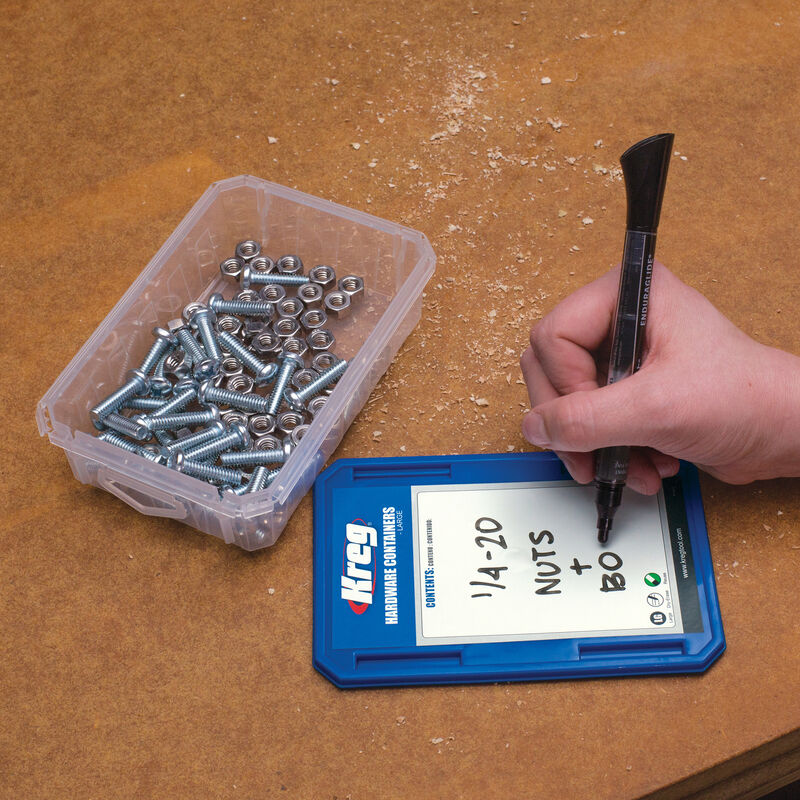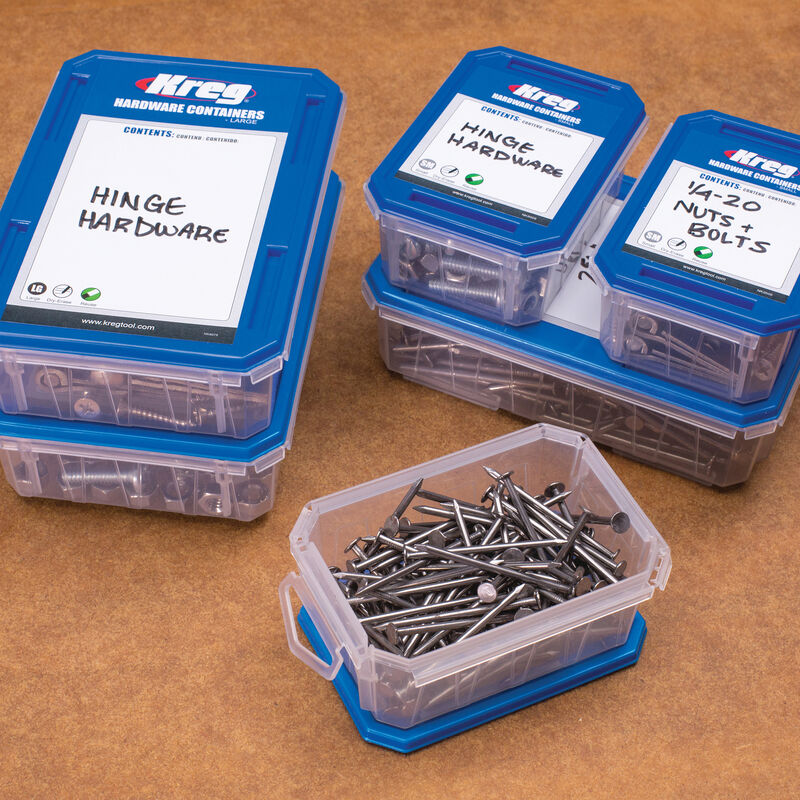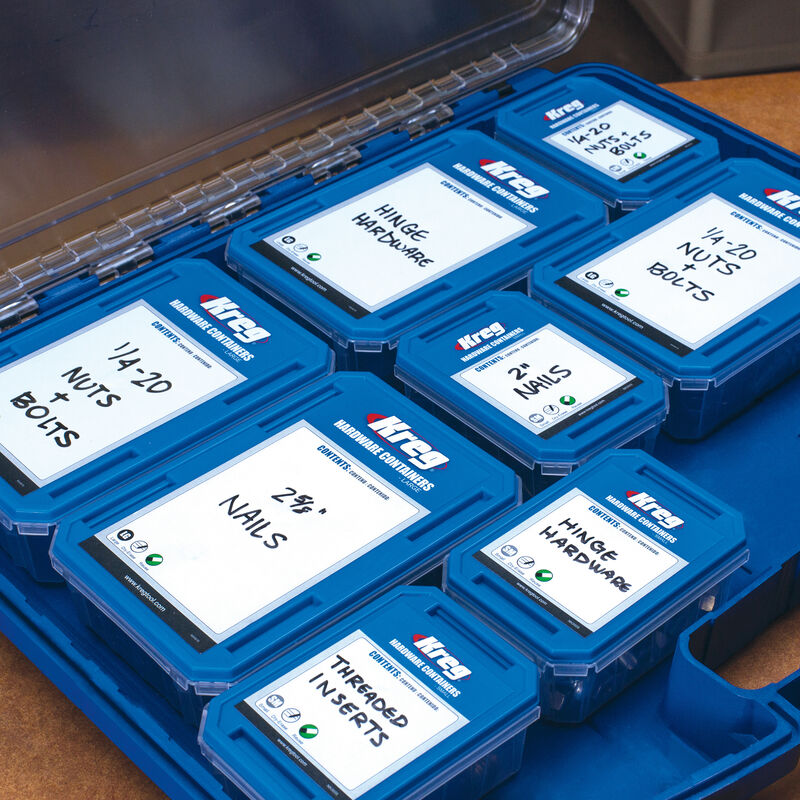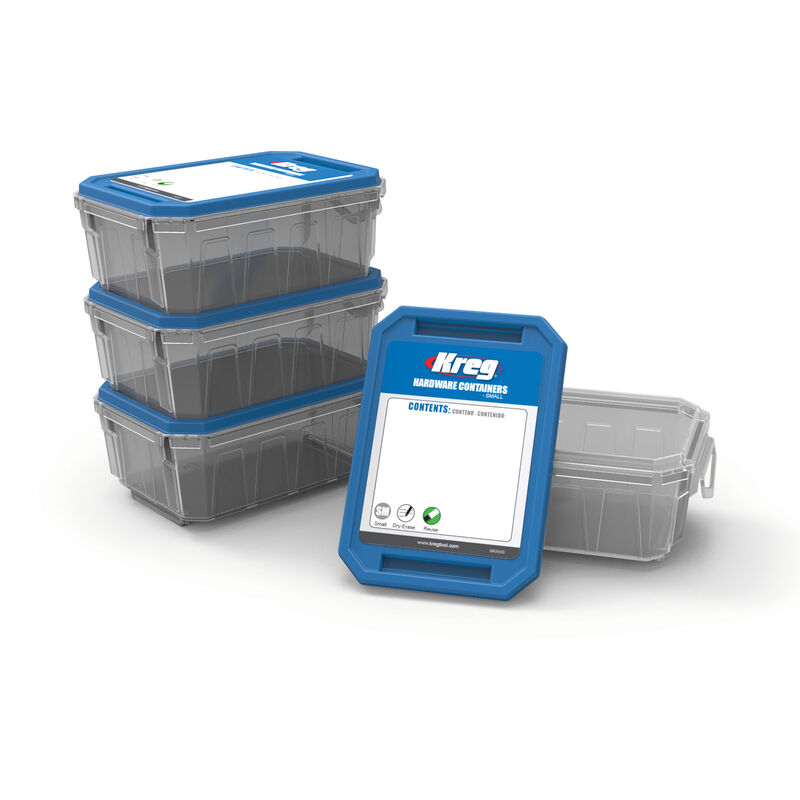 Locking lid with a write-on label
Dry-erase surface for easy updating of labels
Stackable, transparent body
Sold in packs of four
Product Details
Store and organize Kreg Screws and other hardware in the shop and on the go
Kreg Hardware Containers are the perfect solution for storing and organizing all kinds of loose hardware. These handy containers are the same durable, resealable, reusable containers that are used to package Kreg Screws.
Hardware Containers, though, have lids with a surface that you can write on to easily identify what's stored inside. Available in Small and Large sizes, Hardware Containers fit inside the new Screw Organizer, and in the Kreg System Organizer, as well. Hardware Containers are sold in packs of four.
3" wide x 4 1/4" tall x 1 7/8" deep
Locking lid with a write-on label
Dry-erase surface for easy updating of labels
Stackable, transparent body
Fits into the Kreg Screw Organizer, System Organizer, and Large Hardware Container
Sold in packs of four
We take customer
satisfaction seriously.
If you have any questions, or issues for any reason, visit our Support Page for answers to common questions, and ways to contact us directly.
Specifications
Item
Features
Construction
Dimensions
Compatibility
Includes
KSS-S

Transparent
Stackable
Write-on label

Plastic Polymer
Small (17/8" D x 3" W x 4 1/4" W)

Screw Organizer
System Organizer
Kreg Pocket-Hole Screw Containers

(4) Small Hardware Containers
KSS-L

Transparent
Stackable
Write-on label

Plastic Polymer
Large (17/8" D x 4 1/4" W x 6 1/4" W)

Screw Organizer
System Organizer

(4) Large Hardware Containers