12' Self-Adhesive Measuring Tape (R-L Reading)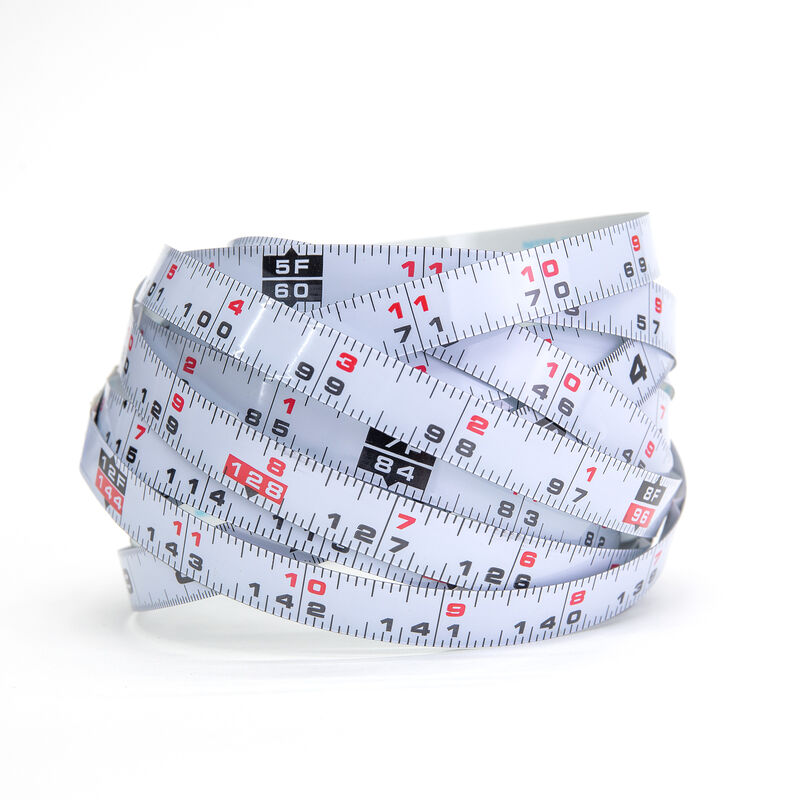 Product Details
This 1/2"-wide (13mm) self-adhesive measuring tape fits snugly into the indentation on the topside of the Kreg Top Trak and Heavy-Duty Trak. This metallic tape is highly scuff-resistant and can be trimmed to length with scissors. Available in left-to-right and right-to-left readings.
1/2" (13mm) wide, self-adhesive tape
Right-to-left reading
Highly scuff-resistant metallic
Easily trimmed with scissors
Compatible with Top Trak & HD Trak
We take customer
satisfaction seriously.
If you have any questions, or issues for any reason, visit our Support Page for answers to common questions, and ways to contact us directly.
Specifications
| Item | Dimensions | Orientation | Construction | Features | Adjustability | Compatibility |
| --- | --- | --- | --- | --- | --- | --- |
| KMS7723 | 12' long; 1/2" (13mm) wide | Reads from right to left | Steel | 1/16" graduations; Highly scuff-resistant metallic; Self-adhesive backing | Can be easily cut to length | Top Trak; Heavy-Duty Trak |
| KMS7724 | 12' long; 1/2" (13mm) wide | Reads from left to right | Steel | 1/16" graduations; Highly scuff-resistant metallic; Self-adhesive backing | Can be easily cut to length | Top Trak; Heavy-Duty Trak |